Fight over wilderness study areas ramping up toward November elections
Origingal story here: https://www.bozemandailychronicle.com/news/environment/fight-over-wilderness-study-areas-ramping-up-toward-november-elections/article_f6021055-f2e0-586c-a63a-4cc59a4589a0.html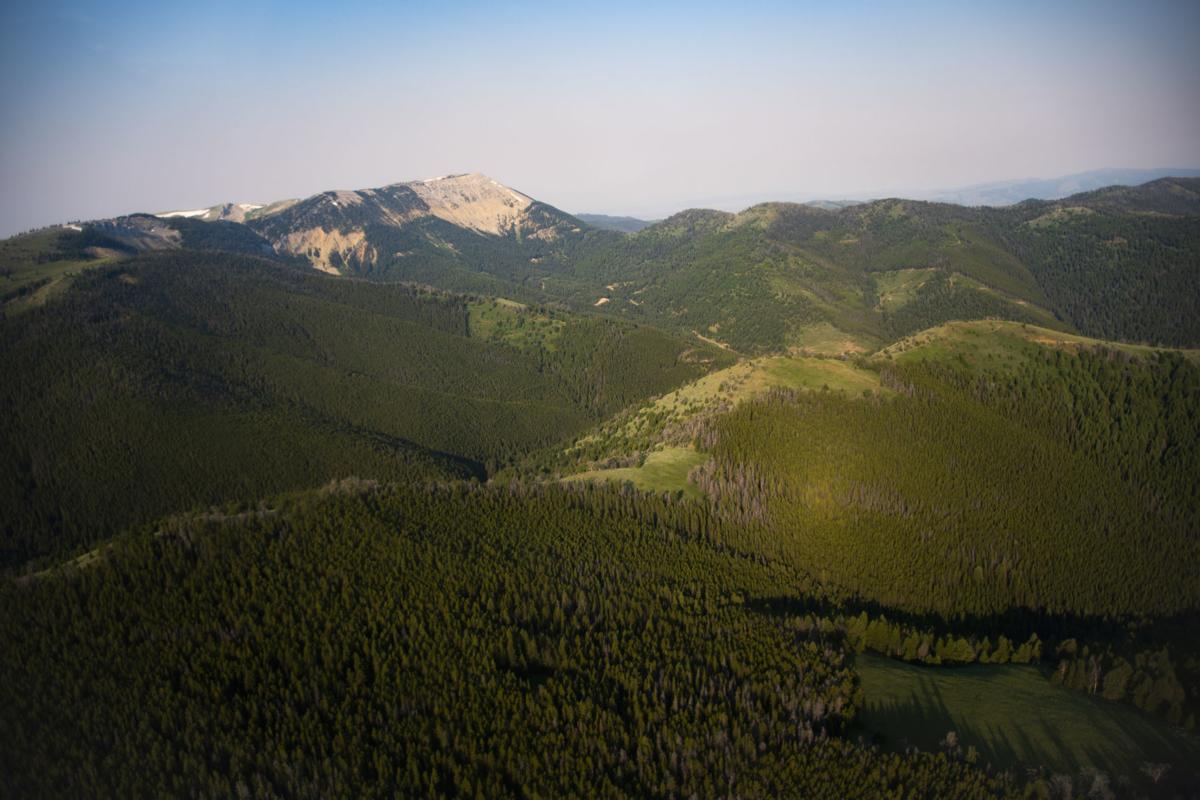 Inside a small plane motoring over the northern end of the Gravelly Mountains, Rick Waldrup pointed out a few lakes glimmering in the early morning light.
Waldrup, a former Bureau of Land Management wilderness and recreation specialist, said they were the Axolotl Lakes, named for a rare lizard that lives in one of them. They're also part of a roughly 7,800 acre wilderness study area managed by the BLM.
"It's a small WSA," Waldrup said. "It is not without controversy.
He was thinking of road issues and other conflicts he dealt with over two decades working in BLM's Dillon Field Office, as some bristle against the management of WSAs as wilderness. But the lakes are also a footnote in the broader debate over public land management in Montana, which has centered on WSAs over the last several months.
Wilderness study areas were set aside for federal officials to study their suitability for wilderness. Though they've been studied, many of them remain under that designation and are managed like wilderness. That means motorized recreation is limited and extractive uses like logging and mining are off-limits.
The two Republican members of the state's congressional delegation have called for the release of several study areas, arguing the move would allow better management of the lands and citing support of release from county commissioners. U.S. Sen. Steve Daines and U.S. Rep. Greg Gianforte have introduced bills releasing five study areas managed by the Forest Service.
Gianforte went even further by introducing the Unlocking Public Lands Act, which would remove the designation from 24 additional areas managed by the Bureau of Land Management. A spokesman for Gianforte said the congressman plans to amend the bill to remove some WSAs that have been recommended for wilderness designation, which were included by error.
Several of the BLM areas included in Gianforte's bill are in southwestern Montana. The Montana Wilderness Association and an organization called EcoFlight provided a media flyover of five of those areas on Monday — Axolotl Lakes, Centennial Mountains, East Fork Blacktail Deer Creek, Blacktail Mountains and the Ruby Mountains.
Opponents of releasing the areas say the move would be a massive rollback of public lands protections in the state, and they worry it will open more lands to mining, logging and oil and gas development. Waldrup said the areas aren't meant to remain WSAs forever, but he takes issue with the idea of releasing all of the areas from the designation.
"In my mind, the final phase shouldn't be to throw all of it out," he said.
Supporters, however, argue that the designation was meant to be temporary and that releasing the areas could be a boon for local economies. County commissioners in both Beaverhead and Madison counties — where the flyover took place — have backed Gianforte's bill.
The issue has split Montana's congressional delegation along party lines, with Daines and Gianforte lined up on one side and Democratic U.S. Sen. Jon Tester on the other.
Tester opposes the bill but has proposed the release of WSAs in the past, including Axolotl Lakes. In 2009 and 2013, he introduced the Forest Jobs and Recreation Act, which would have designated some areas as wilderness but released several others. The bill never advanced far and has not been reintroduced.
A staffer in Tester's office said that bill was a compromise that resulted from years of negotiations, and that Tester opposes Gianforte's bill because it isn't part of a compromise.
In a statement, Tester said people want the delegation to "protect our public lands."
"They aren't asking for wilderness study area releases," Tester said.
Tester and Gianforte are both running for re-election, and their challengers are also toeing party lines on the issue.
Shane Scanlon, spokesman for Matt Rosendale, a Republican from Glendive who is running against Tester, said in a statement that Rosendale believes local input is essential for public land management.
"These bills ensure public input on how to increase access to our public lands for more recreational opportunities while protecting these areas from future development and resource extraction," Scanlon said.
Kathleen Williams, a Democrat from Bozeman who is running against Gianforte, said in a statement that the bills break a promise Gianforte made to "protect public lands and ensure that Montana's voice is heard in Congress."
"He is proposing to eliminate protections for almost 800,000 acres of public lands, while ignoring inclusive public processes," Williams said.
The Montana Wilderness Association and other conservation groups have complained that their input wasn't considered in the creation of the bills.
Travis Hall, Gianforte's spokesman, said in an email that Gianforte heard input from county governments and other stakeholders on the issue, and that his office is scheduling meetings on the issue during Congress' August recess.
"Greg has received substantial public comment," Hall said. "As the bills are considered in the House, Greg is committed both to continuing to engage Montanans on the issue of restoring these lands to the active management of USFS and BLM and to ensuring Montanans have increased access to our public lands."