Our Team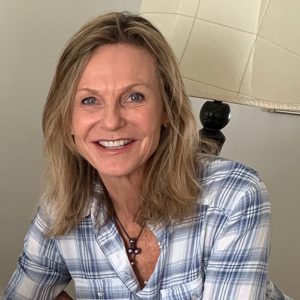 JANE PARGITER
Executive Director
Jane grew up in South Africa where the spectacular wild lands and abundant wildlife engendered her with a passionate love of the land. She has brought her love of the wild unspoiled areas of Africa to western USA. Jane has 20 years' experience in the conservation arena, working with grassroots, regional and national groups, to rally communities to protect our last remaining ecosystems, vital watersheds and to minimize climate chaos with proactive balanced management plans for public lands. She works hard to ensure diverse voices and historically marginalized communities across the West are on the plane and at the table to help re-imagine the conservation narrative. Jane strives to maintain a high level of education and advocacy in the EcoFlight programs and is committed to educating the youth in this country about their embattled environment. Jane has served on the board and governing council of the Waldorf School on the Roaring Fork, is currently on the boards of Aspen Journalism and Aspen Hall of Fame, volunteers for English in Action as a tutor, and has been a senior mentor in the local Buddy Program. In South Africa, Jane lectured in the Linguistics Department of the University of Witwatersrand. Jane has her private pilot's license and has been with EcoFlight since 2004.

BRUCE GORDON
Founder
Bruce has been providing the all-encompassing aerial perspective over critical issues on our Western landscapes for 40 years. A Himalayan climber, the outdoors is close to Bruce's heart; he has flown over 15,000 hours of conservation missions in multiple countries, mostly in bush and mountainous conditions. Bruce is an ATP-commercial pilot with multi-engine, instrument, instructor and floatplane ratings. Passengers on his many environmental flight missions have included governors, senators, congressmen, scientists and students of all ages. Bruce and EcoFlight have received numerous awards and recognitions, such as the Conservation Hero Award, Best Business Award in Conservation and Aspen Hall of Famer. Bruce lives in Colorado and volunteers for Aspen Mountain Rescue and the Buddy Program, serves on the Aspen Airport Advisory Board, the Safety Committee for the airport and the EcoFlight board, and served on the board of the Aspen Center for Environmental Studies.

LEA LINSE
Conservation Program Manager
Growing up in Carbondale, Colorado, Lea fell in love with the wilderness and mountains at an early age. That enthusiasm translated into a passion for land and resource management, and led her to pursue a Bachelors in Environmental Policy at Colorado College and a Masters of Public Administration with an Environmental Policy and Management concentration at the University of Colorado Denver. As an avid rock climber, trail runner, and mountain biker, Lea is inspired by the beautiful and unique landscapes of the Western U.S. and the diverse communities that use and depend on them. She joined the EcoFlight team in 2022, and now works to inspire others to share her enthusiasm for these wild places.

AMANDA GRIMSTED
Communications Director
Born and raised in Idaho, Amanda's enthusiasm for the outdoors came naturally. She grew up backpacking in the Sawtooth and Wallowa mountains, rafting on the Payette and Snake Rivers, and skiing the mountains of the Gem State. Amanda has a degree in Environmental Studies from Boise State University. She has worked and volunteered with various environmental non-profits, developing a passion for the environment and our public lands. While at Boise State, Amanda became a Cecil B. Andrus Scholar and interned with the Idaho Conservation League. It was there that she was introduced to EcoFlight. Drawn by EcoFlight's mission, and by the zeal and expertise of its leaders, Jane and Bruce, she moved to the Roaring Fork Valley and now helps to manage EcoFlight's communication efforts.
BEN HUNTER


Director of Multimedia
After growing up in Fort Collins, Ben moved to the Roaring Fork Valley to study photography at Colorado Mountain College. Ben's passion for snowboarding tied into his studies, and he went on to film for X Games. Ben traveled to Mongolia with a group of scientists, as the cinematographer for a film on snow leopard research, pursuing his passion for environmental photography. Ben is an in-house editor for the outdoor 5Point Film Festival. Having flown with EcoFlight in college, Ben's yearning to further his work in conservation led him back to EcoFlight. Ben applies his story-telling skills through film and photography to advocate for our lands and the common good of all people.

DAVE POLOVIN
Bookkeeper
Dave has always followed his passion for the outdoors. He owned and operated a mountain bike tour and cross-country ski tour business for 16 years. He also taught outdoor education classes at Colorado Mountain College for many years. After selling his outdoor recreation company, Dave started a business specializing in small business bookkeeping and consulting and has been with EcoFlight since 2009.

Rachael Bazley
Graphic Designer
Rachael Bazley grew up in the Roaring Fork Valley with her grandparents. Rachael's grandfather, John K. Snobble, was an avid outdoorsman and a champion for wild lands, helping to start Outward Bound in Colorado, and the outdoor programs at Colorado Rocky Mountain School and Colorado Mountain College. Growing up with such a grandfather on the Crystal River in a chunk of wetlands, Rachael spent her youth riding horses, hiking, canoeing, rock climbing, and skiing, and constantly out of doors. Rachael has an AS in Graphic Design as well as an AA, both from Colorado Mountain College, and runs her own small business as an Illustrator and Graphic Designer.
Board of Directors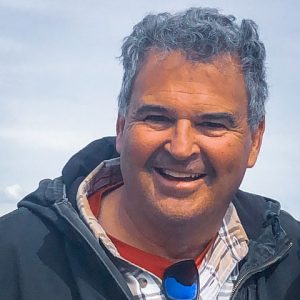 MARK HARVEY
President of the Board
Mark is a writer, photographer, filmmaker and rancher. His first book, the NOLS Wilderness Guide, won the National Outdoor Book Award, and his writing and photography has been featured in many publications throughout the United States. His documentary," A Land out of Time", on the gas drilling boom in the Rocky Mountain West, won numerous awards and was featured in over 20 film festivals. Mark is also a shellfish farmer and raises oysters and mussels in southern Chile. He has served on various non-profit boards including High Country News, Aspen Center for Environmental Studies, The Maki Foundation, and the Public Counsel of the Rockies. He is currently board chair of Aspen Journalism. A lifelong outdoorsman, Mark has traveled, hiked, climbed and skied extensively throughout the United States and Latin America.
Basalt, Colorado.

DAVID G. "SKIP" BEHRHORST
Skip attended Denison University and received an MBA from the University of Denver. Originally from Pittsburgh, PA, Skip has had a career in the real estate development and management business for over 47 years principally in the Aspen/Snowmass area and in Grand Junction, Colorado. He is a licensed instrument-rated pilot and owns a Cessna T210 based in Aspen. Currently, Skip is serving as a board member of Save the River, a non-profit, member-based environmental organization, whose mission is to preserve and protect the ecological integrity of the Upper St. Lawrence River, bordering New York and Canada. As an avid outdoors person, he enjoys downhill and cross-country skiing, road and mountain biking, backpacking in the mountains in Colorado and Wyoming, and the Utah/Arizona desert including the Grand Canyon. He resides in Aspen with his wife, Donna Fisher, and they have five children and seven grandchildren.
Aspen, Colorado.
DEON BEN
Deon is originally from the community of Tohatchi, New Mexico and is a member of the Navajo Nation. Deon earned his B.S. in Environmental Studies from Northern Arizona University and is currently completing his M.S. in Environmental Science and Policy at NAU. Growing up on Navajo land, Deon experienced the perfect mesh of traditional knowledge and environmental education, which led him toward his graduate work focusing on incorporating traditional ecological knowledge into animal husbandry and grazing within tribal communities facing climate challenges. Deon currently serves as the Native American Program Director for the Grand Canyon Trust. Deon grew up on the Navajo Nation raising livestock and participating in family ceremonies and community events. Deon currently serves as the Tohatchi Community Land Use Planning Committee Chair, working on community development and economic development planning and land zoning for the Tohatchi Community Chapter.
Tohatchi, New Mexico.

HEIDI BINTZ
Heidi's family apple farm and ski resort in Michigan enabled her to start skiing at the age of three. A graduate of Michigan State University, with a degree in Agricultural Economics, she worked at Merrill Lynch as a commodity and stockbroker. Upon moving to the Rocky Mountains, she became co-owner of Kenny's Double Diamond Ski Shop and founder of the Double Diamond Ski Clinic for women. After selling the business, she went into real estate. She is highly involved in the Vail Valley community and has served on many boards over the years and is a top agent for Fuller Sotheby's International Realty located in Beaver Creek, Colorado.
Edwards, Colorado.

BERT FINGERHUT
Bert spent most of his adult life involved in Colorado Plateau public land issues. He retired and resigned from most active board interests in early 2007. At that time, he was on the board of The Wilderness Society (previously board chair), Grand Canyon Trust, Southern Utah Wilderness Alliance (previous board chair), Alaska Conservation Foundation, National Outdoor Leadership School, and the Wyss Foundation. Bert, for fun, continues to lead backpacking trips in the Grand Canyon. Bert currently lives in Palo Alto with his wife and daughter.
Palo Alto, California.

AJ GRANT
AJ, President of Environmental Communications Associates, has been a pioneering force in communicating environmental and complex issues to the public for over 30 years. Her leadership and expertise in strategic marketing, brand and reputation management, and crisis/risk communications draw from her diverse background in marketing and environmental science. Clients include: Honda North America, BHP Billiton, Lockheed Martin, Roche, British Columbia Ministry of Environment Lands and Parks, Rocky Mountain National Park, US Green Building Council (designed launch strategy for the LEED building certification), Hearst, FEMA, US ARMY, Indian and Northern Affairs Canada, the Vatican. She believes strongly in expanding the attitudes and values of today's youth through multimedia communications and entertainment platforms, and co-founded the Big Green Rabbit, a multimedia brand that packaged health, environment and sustainability concepts for children and families. This 4X-Emmy award-winning children's show garnered over 85 million hits on YouTube and performed at the White House for numerous years. She is an avid sea kayaker, hiker, musician and hot sauce collector. Ms. Grant's Board service includes: National Parks Foundation, Western Resource Advocates, Alaska Conservation Foundation, Impact Finance Center Steering Committee, National Parks Conservation Association (SW Region), University of Michigan-Dean's Advisory Board School for Environment and Sustainability; University of Colorado-Advisory Board Masters in Environment Program, and National Outdoor Leadership School (NOLS). She attended The University of Colorado, Rocky Mountain College of Art, Hobart and William Smith College, National Outdoor Leadership School (NOLS).
Boulder, Colorado.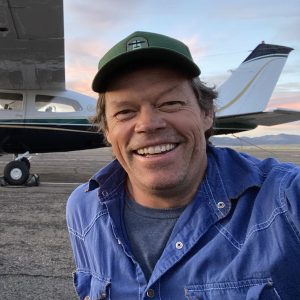 PETE MCBRIDE
Pete is an award-winning, self-taught photographer and videographer who has worked for National Geographic, Smithsonian, Outside and many other national and international publications. His love of adventure, cultures and the outdoors has taken him on assignment throughout the world to over 50 countries. Raised on a Colorado cattle ranch, Peter is a graduate of Dartmouth College with a degree in English and environmental studies. In 2006, he was awarded a one-year John S. Knight Fellowship for professional journalists at Stanford University.
Basalt, Colorado.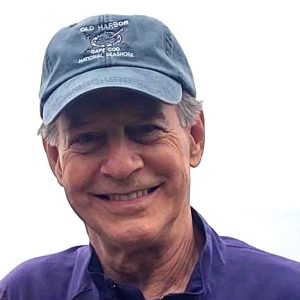 RONALD "SEYMOUR" SIEVERT
Seymour has over 30 years of experience in finance, accounting, and operations. In addition to bachelor's and master's degrees, Seymour earned his law degree from the University of California, specializing in tax and finance. He was the president and co-owner of First Choice Properties and Management, an accountant for a Fortune 500 company, and the chief financial officer for two other companies. Seymour was instrumental in the conceptualization and startup of a national nonprofit organization, and oversaw financial due diligence in the merger and acquisition of several companies. He is treasurer of the board of directors of Christie's Place, a southern California service organization, served on the board of directors of several other businesses and nonprofit organizations, and was an active participant in several charitable activities.
San Diego, California.

CHARLES L. CUNNIFFE
Charles is a leader in the architectural profession in quality design; championing and reinforcing community goals of thoughtful growth, educational opportunities, the arts, and human welfare. Charles established Charles Cunniffe Architects (CCA) in 1980 and has designed some of the region's most essential facilities. Charles's background includes Degrees in Architecture, Fine Arts and Sculpture from the Rhode Island School of Design, followed by studies at Harvard Graduate School of Design, MIT, and Brown University. 
Charles is deeply involved in community and non-profit organizations, serving as President Elect and President of AIA Colorado West, Founding Board Member and Chairman of Governance of Jazz Aspen/Snowmass, and Founding Board Member of Telluride's Sheridan Arts Foundation Charles served nine years as the elected Pitkin County Representative on the Board of Trustees of Colorado Mountain College, and six years on its Foundation Board. He served as a Board member of the Aspen Art Museum, as Chair of the Aspen Historic Preservation Committee and is currently serving on Aspen's Commercial Core Lodging Commission. He is responsible for countless historic renovations throughout the region. He is a member of the Urban Land Institute, Rocky Mountain Institute's National Solutions Council, Aspen Institute's Society of Fellows, Aspen Science Center Board of Directors, Vice Chair of the Aspen Historical Society Board of Directors, the Aspen Elks Lodge #224, and the Aspen Rotary World Service Committee. He has served on AIA committees on design, urban planning and historic preservation and the AIA International Committee. In 2017, for recognition of his notable contributions to the advancement of the profession of architecture, Charles was elected to The College of Fellows of The American Institute of Architects. Charles is the father of two children, pilots his own plane, enjoys skiing, playing drums and playing golf.
Aspen, CO
Advisory Board

DAVID BONDERMAN
David is a founding partner of Texas Pacific Group. Prior to forming TPG in 1992, Mr. Bonderman was Chief Operating Officer of the Robert M. Bass Group, Inc. (RMBG), now doing business as Keystone Group, L.P. in Fort Worth, Texas. Prior to joining RMBG in 1983, Mr. Bonderman was a partner in the law firm of Arnold & Porter in Washington, D.C., where he specialized in corporate, securities, bankruptcy and antitrust litigation. From 1969 to 1970, Mr. Bonderman was a Fellow in Foreign and Comparative Law in conjunction with Harvard University and from 1968 to 1969, he was Special Assistant to the U.S. Attorney General in the Civil Rights Division. From 1967 to 1968, Mr. Bonderman was Assistant Professor at Tulane University School of Law in New Orleans.
Mr. Bonderman graduated Magna Cum Laude from Harvard Law School in 1966. He was a member of the Harvard Law Review and a Sheldon Fellow. He is a 1963 graduate of the University of Washington in Seattle. Mr. Bonderman currently serves on the boards of The Wilderness Society, Grand Canyon Trust, Rock and Roll Hall of Fame, Wyss Foundation, Allogene Therapeutics, Pace IV and Pace III and a number of private boards.
Woody Creek, Colorado.

BILL HEDDEN
Bill recently retired as the Executive Director of the Grand Canyon Trust. Under his leadership, the Trust has helped clean up emissions from the region's coal fired power plants and remove radioactive wastes from the bank of the Colorado River. Hedden developed a leading program for reducing grazing damage on public lands, including purchasing two ranches covering 850,000 acres on the Grand Canyon's North Rim. The organization has led in developing ecologically sensible forest restoration programs and partnered with Colorado Plateau tribes to win designation of the first-ever Native American national monument at the Bears Ears in southeast Utah. Hedden has a B.A. and Ph.D. in biology from Harvard University. Hedden is enjoying his 64th year of avid fishing.
Mount Desert Island, Maine